HOT HOT HOT! Man, it is hot this summer—and it is providing for amazing times out on the road for the world's greatest bands. We are so happy to be working with you to bring these artists out to your venues and events. Thank you for working with us.
We are so excited over our newest signed band—Hymn For Her are a dynamic two-piece band out of Florida and Maine, and they tour the country constantly. Their presence on Youtube has made them indie darlings, and they will certainly be in your area sometime soon.
The Alchemystics, the ultimate survivors are working on new music and have a great new lineup. We're building shows for New England October through New Year's Eve.
We are so proud of the growth of the band August First—their amazing mix of bluegrass, rock, folk, and spitfire have them on the rise.
Nee Nee Rushee and her band are so amazing—The Big Takeover. We are proud to be working with them, and we are seeking options from Washington DC to Philly, NYC, Boston, and beyond this fall.
New England's Deadbeat and their counterpart Tore Up have dates this fall to consider. Whether it's a Dead tribute or a Jerry tribute, this crew handles either: Oct 18, Nov 22, 23, Dec 6, 7, Dec 13, 14, 20, 21, Jan 17, 18, 19.
Bob Marley tribute band Duppy Conquerors are sound better than ever. They are poised to take their show to small theaters and PACs; seeking out options for Fall
and into NYE and 2020.
The Englishtown Project has been crushing the summer festival season with appearances at or lined up already for Camp Creek, Great South Bay Music Festival, Arrowhead Ranch, Wormtown and more. Paying tribute to the Dead, Marshall Tucker Band and New Riders is a great show for any audience.
The Equalites: New England's favorite reggae warriors—we just looked and realized we've booked them some 200 shows in the decade we've known each other. Need a reggae band? The Equalites are ready!
Erin Harpe was just profiled in Vintage Guitar magazine and there's good reason. Her blues finger picking is amazing, her award-winning music has the band(s) traveling all over the world, and their sound is as authentic as you get. Whether it's the Messers or the Delta Swingers we're ready to bring you a piece of the Delta.
Fareed Haque has a full fall planned out on international tour as lead guitar play for Billy Cobham's band. When he's not doing that, we have him touring with his ethnic Flat Earth ensemble, or as special guest for classical events, straight ahead jazz, or funky jam fusion. He is the best guitar player you've ever heard. Truth.
Michigan's The Insiders—Tom Petty Tribute are doing amazing numbers and are expanding their touring radius—so get ready, they are going to expand from their current visits to MI, IN, OH, and will be hitting IA, IL, NE, KY, TN, NY, PA, and beyond. This is truly one of the best tributes we've heard, and we've heard a few.
Kwame Binea Shakedown is a high energy super positive band out of NY/NJ who are hitting special events and festivals all over the country. The last record was produced by Vernon Reid of Living Color, and their mix of influences from funk to blues to reggae and beyond is infectious.
Boston's Long Arm Rex are gaining traction via the festival and club scenes, and if you like reggae, rock, and jam, you'll love 'em.


Max Creek continually proves why they are the originators of the jam scene. We are seeking OCT 25, DEC 13 or 14, and then we'll book 2020. The release of their live album this year has sparked interest in this band who are indeed the founders of the scene.
Muddy Ruckus out of Maine are touring all over the USA this year, and we're already booking dozens of dates in 2020. There is still
room left in 2019 for this bluesy roots act who have gained a legit following.
We love the Quins—rockers out of Boston with a fresh sound that is both throwback and forward thrusting.
We are currently planning a western tour for the legendary originators of ska and reggae, the Skatalites. We are seeking dates in Texas in November and December, and the west coast at the end of November.
America's #1 Talking Heads tribute band, Start Making Sense, is done booking 2019. We are starting on 2020 very soon, and we'll be looking to book March and beyond.
Swift Technique are in the studio finishing up their new album and it will prove to be their best work yet. Having seen the band twice in the last two months I can say that they are in incredible shape with some of the tightest funk we've heard in a long time.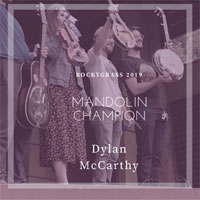 It's been almost a year since we met Thunder and Rain. In that time, we have booked them over 100 shows. They have a new album set to drop at the end of 2019. We are booking dates in CO, OK, IA, WY, ID, and more for fall, and then anywhere in 2020. Their incredible mix of country, bluegrass, folk, and rock are second to none. And—their mandolin player, Dylan McCarthy, just WON The Rockygrass Mandolin Competition! Way to go Dylan!
Black Masala have welcomed a new member to their extended family and will be back on the road at the end of the summer. Currently booking fall to NYE and beyond.
We are happy to be working with New England's song smiths the Whiskey Treaty Road Show. If you like great songs sung well, you'll
love this band.